Details

Parent Category: Onstage
Published: 12 January 2018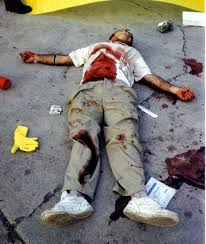 1.    Before we get to the present let's step back in the past a bit. Marcus J. Moore called "Beef and Broccoli" your duo mixtape with Ethan Spalding one of the two best projects out of DC in 2012. He liked the laid-back vibe, called it Southern Crunk with an East Coast style. That's high praise from a preeminent national music writer. And you followed that up with another gem in the solo "Popular Misconception" which was a little more introspective. Do your projects build on your former themes or are you creating a new Awthentik with each project?
       For me, every project is a different body of work with a different approach. The theme is always going to come from an authentic place because music is my outlet for expressing how I feel about topics and things going on in my life at the time. I don't think I ever think about how my audience is going to perceive my work or even how they will judge it. It is what it is, and these days hiphop has morphed into a new beast; an advertising monster where the music is not as important as all the antics like the dances, the character, the environment, the perception, etc. And these damn guns in the video can't be a good thing. 
When it comes to Beef and Broccoli, it's kinda crazy. That is one of my favorite projects to date. We created that in such a short time span and Ethan really pushed me during that time. The project definitely took a lot out of me because I was making the beats, writing half the rhymes, mixing and mastering the sessions, as well as the promotion and push. I think we could have really put that project on a national platform because it had such a broad appeal. It represented our melting pot in the DMV perfectly. I really wanted to tour that album. One of the songs from Beef and Broccoli actually just got featured in the opening credits of the movie HAZE featured on Netflix. But shit, a lot of people missed my solo that following year (Silence is golden, Ignorance is platinum) probably because it was the beginning of streaming and downloads becoming the popular way to consume music and I wasn't ready for that change at the time and my campaign definitely suffered.

I just want to cook up tunes and sit behind my laptop finding creative ways to reach to reach the correct audience. I'm a thinker… And a debater! So with music, my goal is always to make the listener think and intake something new. To my friends who know me well, they know I love to debate. Did I say I was a debater? When it comes to the creation of music, I want there to always be a discussion about my work that doesn't necessarily have to include me. Hence the album artwork on Popular Misconception which had Trinidad James melting away. It wasn't a diss or nothing. I just wanted people to understand that those guys are NOT emcees and don't lump me into that catalog of rap. With my new album "Nothing More Nothing Less" I want to do the same thing. 
2.   So, "Nothing More Nothing Less." What went into coming up with that title? What's the message?


The title "Nothing More Nothing Less" just came to me one day after I had all the music recorded. I feel like as an artist and as a black man I want nothing more and nothing less than the next man from any walk of life. We're all different but all deserve the same opportunities. The cover of the album depicts a child playing hopscotch directly next to a murdered man who is outlined in chalk. The upfront message is shows how we as black men go from playing with chalk to being outlined in it and there's a deeper metaphor  for how I feel about real true hiphop in comparison to the drug infused version of today's rap. On the cover the child is stepping on the number 10 because this is my tenth body of work during my tenure. This album is simply my perspective on things. I'm not trying to change anyone. I just want people to know who I am, and maybe get to walk in the shoes of Awthentik and his upbringing for 45 minutes of raw shit. 


3.    When music writers and fans listen to "Nothing More Nothing Less" where will they most hear some change in your work that you want them to recognize? What is there about this project that will make us say, "Damn, homie added something new to his repertoire!"?


I'm not too sure. I've never tried to anticipate what people are going to think about me or the music. For me, it's another movie and I am the director of photography on Nothing More Nothing Less and I'm simply trying to deliver my ideas over smooth, live, dope beats. I did not want to follow any kind of formulas or typical song structures or any guide lines. I haven't released any work in just about 3 years and I felt that I had to take a step back to be able to sink that mid range jumper again. Things in my life have changed over time and people will notice the differences but I think anyone who is invested in listening to my music knows that I always deliver truth in a unique and eye opening format for all listeners.