Published on Thursday, 11 September 2014 13:36
by J. Francis Black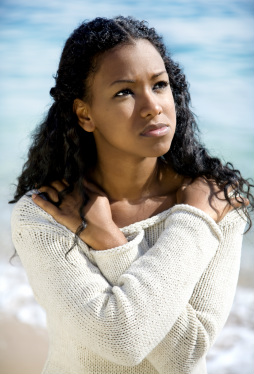 How many of us have been in this situation – we make an important and life changing resolution, such as quitting smoking, losing weight, obtaining another job, developing a better attitude about life, or having better relationships with others, yet weeks after making this resolution we find ourselves stagnant, having made little change.  This may lead us to feelings of failure, guilt, anger, or futility, which often leaves us feeling worse than prior to making our resolution.  Making the decision to change can be quite easy, but going through the process of change can at times feel nerve wracking because it requires us sacrifice pieces of ourselves with the faith that things will work out for the best.  In that sense, going through the process of change can seem very risky.  Below are some barriers we build that can create resistance to change.

1.  We see our identities as tied to our old way of being
When we know ourselves as one way for so long it may be difficult to see ourselves in a different light, especially as we prepare to make meaningful life changes.  For instance, long term cigarette smokers may find it difficult to see themselves as nonsmokers because the habit is so embedded in their daily schedules, and smoking might become a coping mechanism to deal with life's stresses.  Therefore, if they are resolved to quit smoking, they may find it difficult to do so.  Or, those that desire to change careers may be discouraged from moving into a different position if they cannot imagine themselves in a completely different field.  Which begs the question, what identities are we tied to that prevent us from accomplishing our goals and resolutions?  More importantly, what feelings and emotions are attached to our identities, and how do they hold us back? The cigarette smoker might say feelings of anxiety prevent them from quitting cigarettes, and the person that desires career change might identify a fear of failure as an obstacle to success.  Once we are able to reflect and answer these questions, it is important to thank and acknowledge who we were while preparing to become who we want to be.
Read more: #ThoughtfulThursday - Three Barriers That Create Resistance To Change