Published on Thursday, 05 June 2014 00:25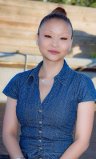 1. Your Twitter handle, Meluminati, is great. What's the inspiration behind that and how is it a reflection of your personality?
"Meluminati" is a play on words of my name and Illuminati, but it just means I'm responsible for my own success, whether you believe it or not. I call myself a "conspiracy analyst" as opposed to a "conspiracy theorist," so it's not that I don't buy into the idea, but I question everything to include the idea of questioning everything, lol. I think pop culture feeds off of people's belief in the Illuminati, which adds to the mystique and controversy (i.e. free publicity), but it's hurtful because instead of inspiring people to work hard, be consistent, and build lasting relationships (factors for success), it encourages people to believe that certain heights of success aren't reachable unless you sell your soul. That's crippling to the psyche. I don't believe that, so I'm working to prove it's not true. Guess we'll find out.
2. Culture doesn't really have any boundaries; social status, age, ethnicity. But there's always going to be folks who don't get that. Do you get questions about your ethnicity as it relates to hip hop?
I'm Asian, thirty-something, a woman, and a mom who works with hip hop artists...there's a few questions about my entire existence lol. I experience racism and stereotyping more from the general population than I do within hip hop, which is probably why I originally gravitated to it. I think that as hip hop grew into a cultural force and global medium (and Wu Tang made all things Asian cool lol), those who grew up within it are more open-minded. I still get questions asking if I eat dogs and cats, which martial arts I know, do I do nails, how do I speak English so well, etc. and I probably always will as long as America exists. The real questions and issues within hip hop are about me being a woman. That's a book.
3. No doubt you are a recognizable force in the DMV hip hop scene. How did you get started, what's your background?
I got started by loving hip hop. I've always kept bumping into or becoming friends with people in some aspect of the music and entertainment industry, unintentionally, accidentally, and coincidentally. I guess that happens when you surround yourself by what you love. I never set out to be involved, I literally just wanted to help out some friends by providing my professional skills as a business consultant which seemed to be needed. The more I became involved, the more I saw the fundamental issues in the DMV that were deeper than an absence of business acumen, professional standards, or an industry infrastructure. I wanted to support those who were interested in changing the culture and setting the standards, not just talking or complaining about it. That's the big picture story. The actual story goes like this: I met Jay Mills on Twitter who invited me to the Anti Club (which was everything the name implies), where I met Pro'Verb. I began working with Pro'Verb and helped to start Will Rap 4 Food. Through Will Rap 4 Food, I met Visto who launched Hippie Life Krew and Dirt2Gold. All of these brands are grassroots and promote inclusivity, positivity, teamwork, and other great concepts that shouldn't be so rare...all things I believe in.
Read more: 10 Questions 4.... Melisa Kim